A team approach
Our team is dedicated, knowledgeable, friendly, and we love to watch your smile develop! Working together to guide you to a healthy and beautiful smile is our passion.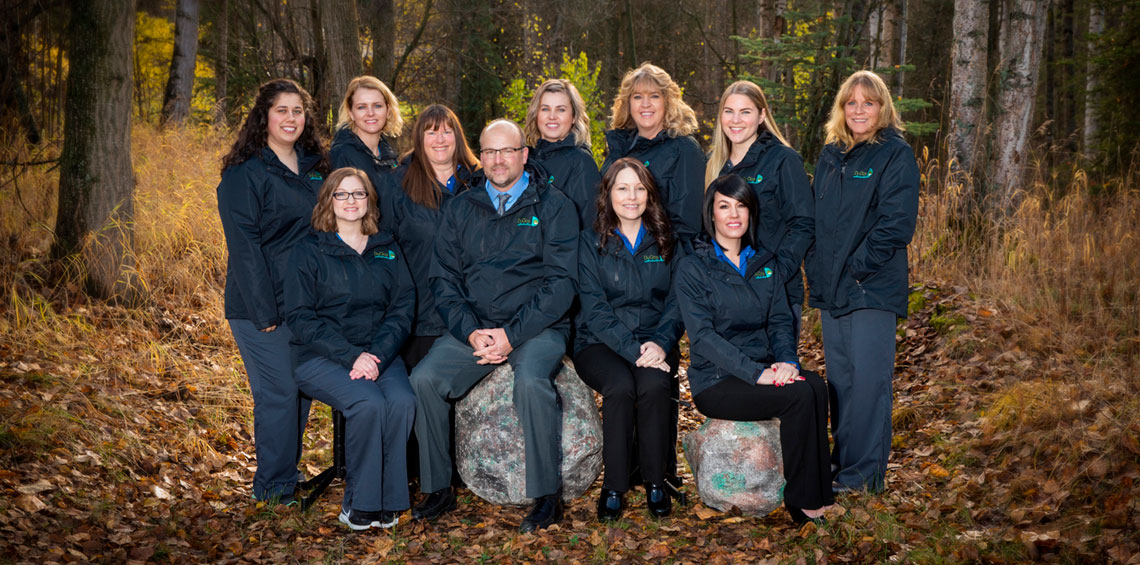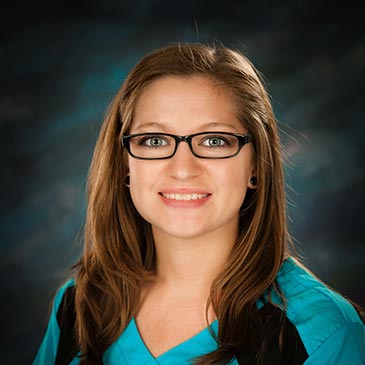 Amanda
Orthodontic Technician
Born and raised in Alaska, Amanda has developed an affinity for the outdoors, with camping, hiking, biking, kayaking, traveling and exploring at the top of her to-do list. Watching the sun go down in the summer while the skies never get dark is an amazing part about living in Alaska that she appreciates. On the job with DuClos Orthodontics since 2009, Amanda loves "helping kids on their braces journey."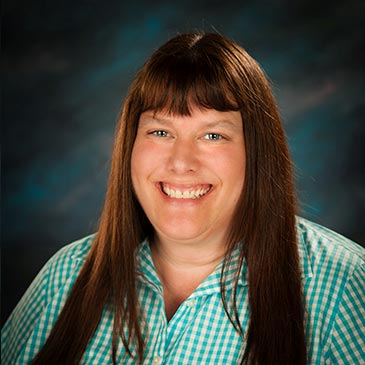 Cyndi
Scheduling Coordinator
A self-described, "people-person," Cyndi's favorite part of the job is working with patients and their families. She's been on the DuClos team for more than ten years. On the home-front, this Palmer wife and mother promotes strong family ties, and connections with friends and community. For several years she volunteered at Butte Elementary and Palmer High School, where she ran football concessions and was a cheer mom. She and her husband of 28 years, Bob, enjoy fishing, camping, traveling and time with their two grown children, Chris and Sami-Jo and their spouses.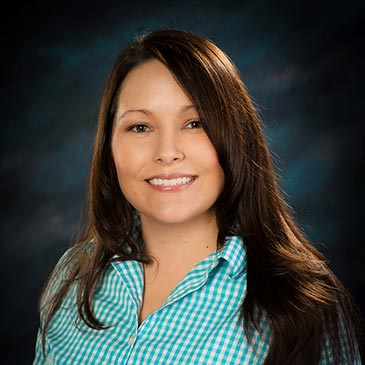 Emily
Treatment Coordinator
Emily enjoys helping patients build confidence, which is an important outcome of creating a beautiful smile. She earned her Associates of Applied Science (AAS) in dental assisting from the University of Anchorage, and has four years experience as a dental assistant and one year as treatment coordinator. Born and raised in the Mat-Su Valley, Emily loves the mountains and seclusion of living in Alaska, as well as hiking in the outdoors. Other favorite activities include watching movies, home/gardening shows, and exploring Pinterest. Spending time with family is also important (including her twin sister), husband of 17 years, Jason, and sons Kobe and Connor.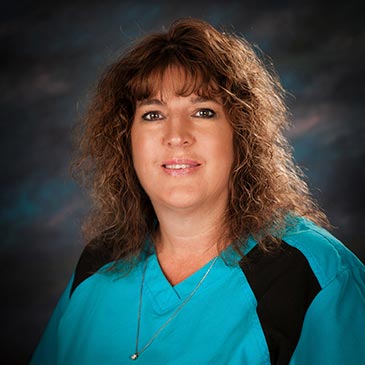 Sonya
Orthodontic Technician
For Sonya, building relationships with patients as they go through the treatment process is a highlight of being a 19-year veteran with the DuClos team. After 34 total years in the field, she doesn't tire of seeing patients and their winning smiles. Outside the office, she enjoys gardening, bike riding, traveling, shopping, cooking and spending time volunteering for school functions. A resident of Alaska since age 12, Sonya loves the scenery and the laidback lifestyle. She has a son, a daughter, two grandchildren, and Sam and Sassy, her dog and cat.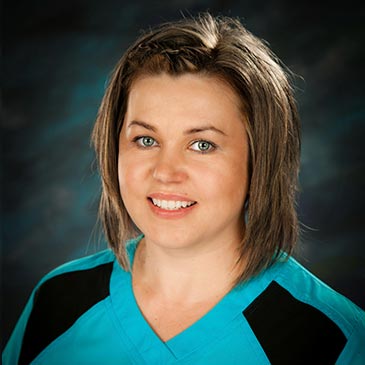 Tonya
Orthodontic Technician
One of the best parts of working on the DuClos team? Getting to share the big day when braces are taken off! Tonya, who has been working at DuClos Orthodontics since 2012, likes to get patients excited about their straight teeth and beautiful smiles. She loves Alaska for its profusion of summer colors and dramatic winter white. Spending time in the outdoors is her passion, whether it's gardening (she loves flowers), hiking, or riding a motorcycle or four-wheeler. Tonya is also creative, enjoying arts and crafts and jewelry-making.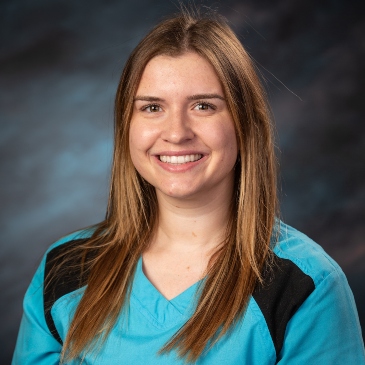 Kate
Orthodontic Technician
Who says you can't love candy and good dental hygiene? Not Kate! Kate started working in orthodontics in 2018, and is inspired by long, warm summer days, great people, and candy. She recently built her first home where she lives with her two dogs, Fergus and Remy. Kate was born and raised in Anchorage, where she won best smile her senior year of high school. Now she wants to be part of the smile journeys of others. In her spare time, Kate finds joy in water skiing, gardening, Amazon shopping and fundraising for the Multiple Sclerosis Society.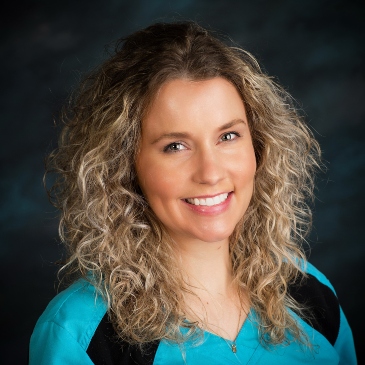 Katie
Orthodontic Technician
Katie is an artist with paints and smiles. She has a decade of experience as an orthodontic assistant and loves creating beautiful smiles that will last a lifetime. Katie helps train new employees and serves as a HIPAA and OSHA officer. Outside the office, Katie spends time painting, hiking, camping, enjoying "lake life," and caring for her succulent plants. She and her husband are parents to one little girl and two big dogs. Katie enjoys the changes in Alaska's seasons and is inspired by morning coffee, sunny days, good humor and wine.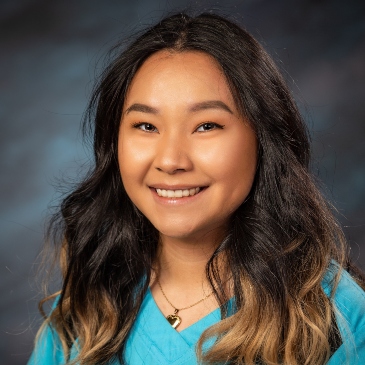 Kayoua
Orthodontic Technician
Kayoua sees each patient as a unique individual, and loves helping with whatever their needs are. She entered orthodontics after graduating from the University of Alaska Anchorage's dental assisting program in 2020. She wants to help the community develop healthier smiles. Kayoua was born in Thailand before moving to California with her family. She moved to Alaska in 2007. Kayoua loves drawing, going on hikes, spending time with friends and family and traveling out of state.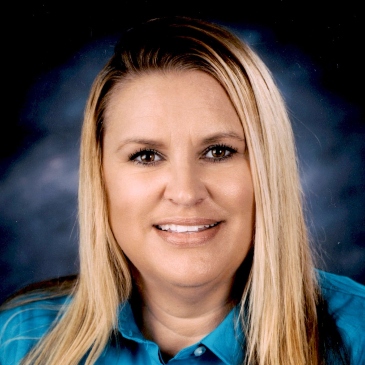 Tanya Elizabeth
Orthodontic Technician
After getting her teeth straightened by an orthodontist, Tanya Elizabeth decided to enter the industry herself. That was three decades ago, and her passion for oral care remains strong. Tanya has a big heart, and that shows through her interactions with her patients as she helps them change their smiles and build self-esteem. Tanya loves spending time outdoors – camping, hiking, gardening, fishing and painting rocks with her grandsons. She lives in Wasilla with her other half, Rob, in a house they built. Tanya grew up in a military family and now has three adult sons of her own and 2 grandsons.